Two years ago, a small group of friends decided to create a year long reading challenge with the aims of knocking out our TBR piles and participating in reads that we could do together. Now, we are entering our second year of hosting the thon and have more than 2,500 members who participate. Are you interested? Check out the Good Reads group here.
Hello, and welcome! This month's #AYEARATHON theme is my personal favorite - New Adult and Romance! February's #AYEARATHON will run from 2/1 until 2/10. I hope that you participate! You can check out the Good Reads group here.
This month we've chosen a group read... and it is one of my all time favorites. I hope you'll join us as we read and gush discuss RULE by Jay Crownover!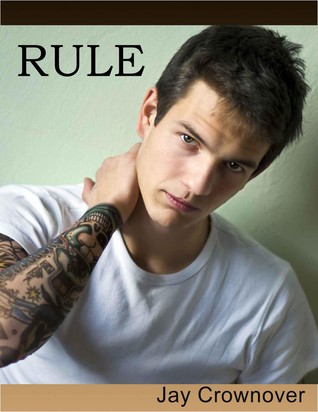 Rule by Jay Crownover
December 2012 by Jay Crownover Books
369 pages
4/5 stars - check out my review HERE and my Casting Call HERE!
Amazon + Good Reads
"Opposites in every way . . . except the one that matters
Shaw Landon loved Rule Archer from the moment she laid eyes on him. Rule is everything a straight-A pre-med student like Shaw shouldn't want—and the only person she's never tried to please. She isn't afraid of his scary piercings and tattoos or his wild attitude. Though she knows that Rule is wrong for her, her heart just won't listen.
To a rebel like Rule Archer, Shaw Landon is a stuck-up, perfect princess-and his dead twin brother's girl. She lives by other people's rules; he makes his own. He doesn't have time for a good girl like Shaw-even if she's the only one who can see the person he truly is.
But a short skirt, too many birthday cocktails, and spilled secrets lead to a night neither can forget. Now, Shaw and Rule have to figure out how a girl like her and a guy like him are supposed to be together without destroying their love . . . or each other."