Grace and Dignity: The Ark of the Sacred Scrolls (Volume 1) by Laura Grody
June 2, 2016 by CreateSpace Independent Publishing Platform
Amazon + Good Reads
"

Princess Grace and Prince Dignity, a royal couple with mystical powers, are set to be crowned king and queen of the magnificent Kingdom of Love. But on the eve of their coronation, disaster strikes, and Grace is told her prince has been murdered. Grief-stricken, the princess reportedly dies of a broken heart, and the shocked kingdom falls into the eager hands of Dignity's unscrupulous cousin, Prince Denial. Months later, however, Grace is found alive with a gap in her memory, a loss of her powers, and a mysterious Pig Latin note suggesting Prince Dignity is very much alive. As she searches for her prince throughout the rundown kingdom, Grace stumbles upon an ancient secret known as the Cosmic Source—a powerful force which promises to revive her mystical powers and lead to an exciting new way of living. But with the crown title "throne" for a loop, the future of the Kingdom of Love hangs upon the prince's Dignity. Find out if True Love conquers all in this mystical, linguistical tale!

"
Special thanks to the author, Laura Grody, for offering me a copy of her book in exchange for an honest review!
Grace and Dignity
follows the classic fairy tale archetype:
1. Man and woman fall in love.
2. Man and woman are separated.
3. Man and woman must overcome the impossible to save their love and do right by their kingdom.
4. Man and woman... well, you know. I'll stop here because of spoilers.
But Grace and Dignity is definitely not your average fairy tale love story... because Laura Grody uses language and puns and cultural references to spice the familiar story line up.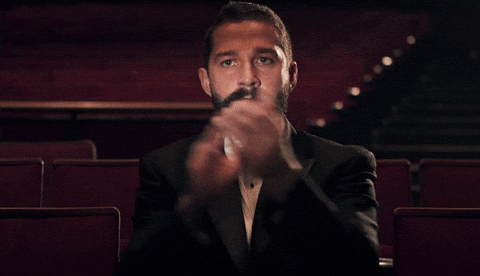 Truth be told, there is nothing new about this story line, as I've described above. But Laura Grody makes her characters and world feel new because of her play on words. The only way that I can think to paint a picture for you is to use actual references from her book so excuse me if this feels spoiler-y. You've been warned.
Her characters are named after their overriding attributes. Princess Grace and Prince Dignity. Prince Denial and Clueless George. To be completely honest, I first thought that Grody was being painfully serious in naming her characters... until I realized that she was going to play with and twist language throughout the entirety of her book. Once I realized this, I was able to kick back and enjoy the story without taking it too seriously.
Grace and Dignity reminds me of a healthy mixture of The Phantom Tollbooth (in which language is used experimentally to add depth to the story), Shrek (which, you know, isn't your typical fairy tale), and The 10th Kingdom (a playful, fun fairy story). It was light and fun, all while taking me through a magical world. I thoroughly enjoyed it.
I happily give
Grace and Dignity
a 4/5 stars. I'd recommend it to anyone who enjoyed any of the aforementioned titles. Thank you again to Laura Grody, who offered me a copy of her book in exchange for an honest review!