Hey, all.
Every Wednesday, I'm bringing you a new feature post on my blog - "Top 3 Wednesday." I'll compile a list of suggestions or books related to a theme, and I'd love to hear your responses too! If you have any thoughts as to lists that I can make, please let me know and as always, happy reading.
-Alyssa
June 2016 is our LGBT month for the #AYEARATHON, and I'd like to give you three recommendations if you are at a loss as to what to read!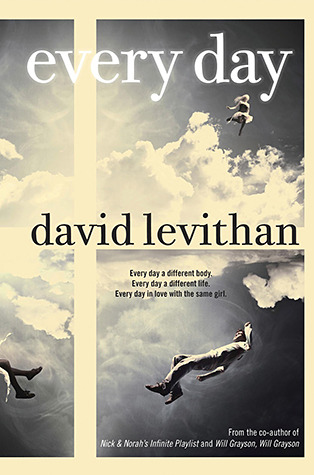 Every Day by David Levithan
"Every day a different body. Every day a different life. Every day in love with the same girl.
There's never any warning about where it will be or who it will be. A has made peace with that, even established guidelines by which to live: Never get too attached. Avoid being noticed. Do not interfere.
It's all fine until the morning that A wakes up in the body of Justin and meets Justin's girlfriend, Rhiannon. From that moment, the rules by which A has been living no longer apply. Because finally A has found someone he wants to be with—day in, day out, day after day."
Every Day is the #AYEARATHON group pick, and my YA suggestion for you.
Angels in America by Tony Kushner
"
In two full-length plays--Millennium Approaches and Perestroika--Kushner tells the story of a handful of people trying to make sense of the world. Prior is a man living with AIDS whose lover Louis has left him and become involved with Joe, an ex-Mormon and political conservative whose wife, Harper, is slowly having a nervous breakdown. These stories are contrasted with that of Roy Cohn (a fictional re-creation of the infamous American conservative ideologue who died of AIDS in 1986) and his attempts to remain in the closet while trying to find some sort of personal salvation in his beliefs.
"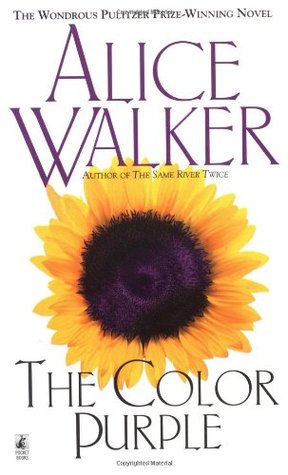 The Color Purple by Alice Walker
"
The Color Purple is a 1982 epistolary novel by American author Alice Walker which won the 1983 Pulitzer Prize for Fiction and the National Book Award for Fiction. It was later adapted into a film and musical of the same name.
Taking place mostly in rural Georgia, the story focuses on the life of women of color in the southern United States in the 1930s, addressing numerous issues including their exceedingly low position in American social culture. The novel has been the frequent target of censors and appears on the American Library Association list of the 100 Most Frequently Challenged Books of 2000-2009 at number seventeen because of the sometimes explicit content, particularly in terms of violence."